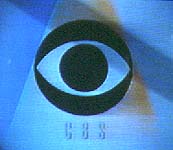 the going price for a 30 second advertisement during today's game is 7x what Torrey Smith has made this entire season playing football
why does an ad cost so much?
are these ads just for our entertainment?
I believe Torry Smith does a better job at entertaining people during a football game( I think Ravens fans would agree )
Football players risk their well being every game they play but they can't fuck with your subconscious...therefore they are not worth as much $.....hundreds of millions of people will be watching the Super Bowl...a great platform to push an agenda
what is the agenda?
most
of it may be pushing a materialist lifestyle..but when there are hundreds of millions of people watching you can bet your life that there will be something far more sinister taking place
I expect most of the sinister stuff to be fairly subtle but sometimes it's just blatant (power being flaunted just to rub our noses in it)
the Mercedes Benz ad will feature links to both Satanism and Freemasonry.
I have seen an Ad advertising this Benz ad...5 times already today
The ad wil feature this guy:
Screenshot from ad:
English Translation of contract:
the Master of Devils and Demons
The message is clear...only those that are willing to sell their soul will aquire Fame, $, & Power
Check out the Extended Cut if you don't want to wait til the 4th quarter to see it:
What else is there besides the commercials?
A halftime show!! Last year's show was all about Baphomet worship...looks like they're continuing that trend this year with the mind controlled puppet Beyonce...oops, I mean Sahsa Fierce