Pretty self explanatory.
Warwick Corvette Std. w/ Nordstrand NJ4 Pickups
Lakland Skyline DJ 5
Pearl Export Set (Have added in two Meinl Cymbols and have stacked the old ZBT Crash and China)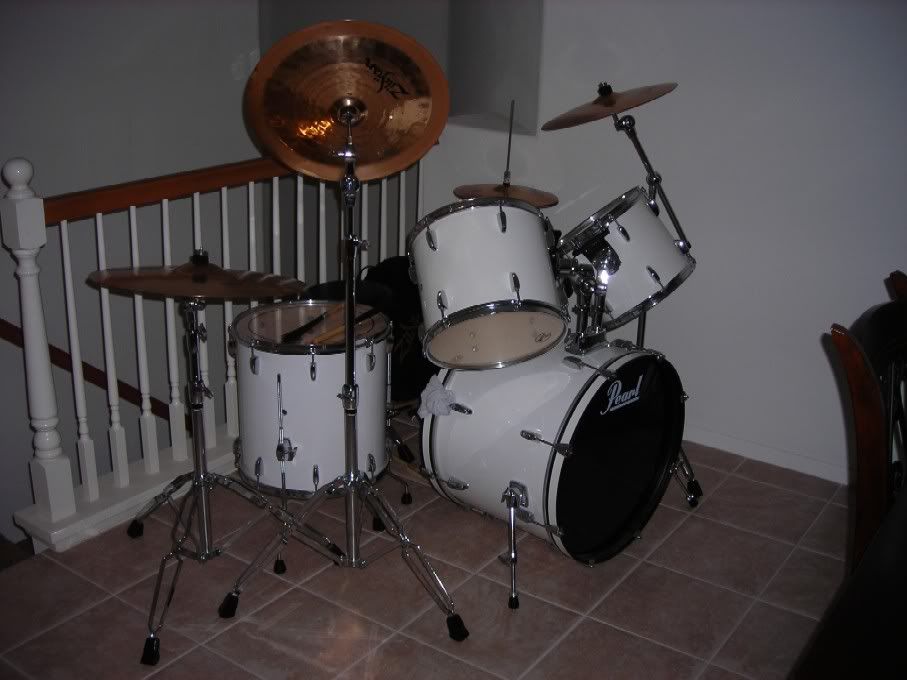 Pedal Board (No longer have the Whammy or Ring Modulator (I need this one back!) and have added in a TU-2)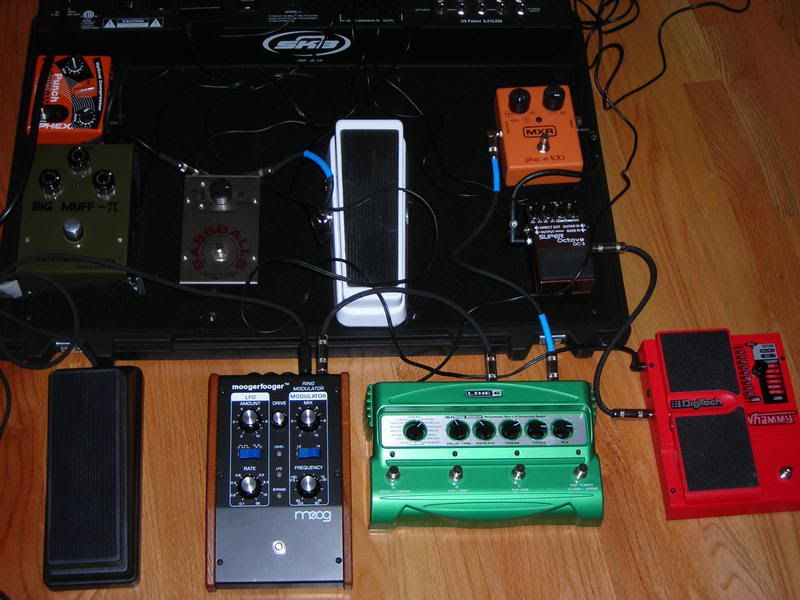 SWR Workingman 2x10c Combo Amp (No pictures yet)
I have more equipment, but this is my main gear.